Alphabet's DeepMind lays off staff, closes Edmonton office
Impacted engineers, researchers will be offered option to relocate to other offices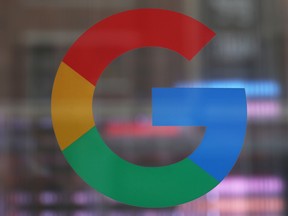 Article content
Alphabet Inc.'s research lab DeepMind will close its Edmonton, Alta., outpost and lay off some operational staff in the U.K., part of the tech giant's recent program of cost cuts.
Article content
We apologize, but this video has failed to load.
Alphabet's DeepMind lays off staff, closes Edmonton office
Back to video
The artificial intelligence unit has decided to close down the Canadian office, according to an internal memo sent this week and seen by Bloomberg. The Edmonton office was the only DeepMind site not housed within a Google-managed office.
Article content
Impacted engineers and researchers will be offered the option to relocate to other offices but those in various organizational infrastructure roles will be laid off. Some U.K. staff in similar back-office positions will also be made redundant, according to the memo.
DeepMind has "taken the decision to close the Edmonton office, while maintaining its other Canada locations in Montreal and Toronto, which are within Google's offices," a DeepMind spokesperson said in a statement.
Article content
Recommended from Editorial
Google said on Friday that it would eliminate about 12,000 jobs, the latest tech giant to retrench after years of growth and hiring. Although speculation about the cuts had swirled for months, the layoffs were nonetheless a shock for some employees. Chief executive Sundar Pichai told employees on Monday that job cuts were made in a bid to act decisively as the company's growth slowed.
Founded in 2010, the London-based AI lab was acquired by Alphabet, then known as Google, in 2014.
—With assistance from Benoit Berthelot.